Mysore's Trusted Developer
At Sankalp – We stand true to our promise of excellence, trust,
innovation and perfection!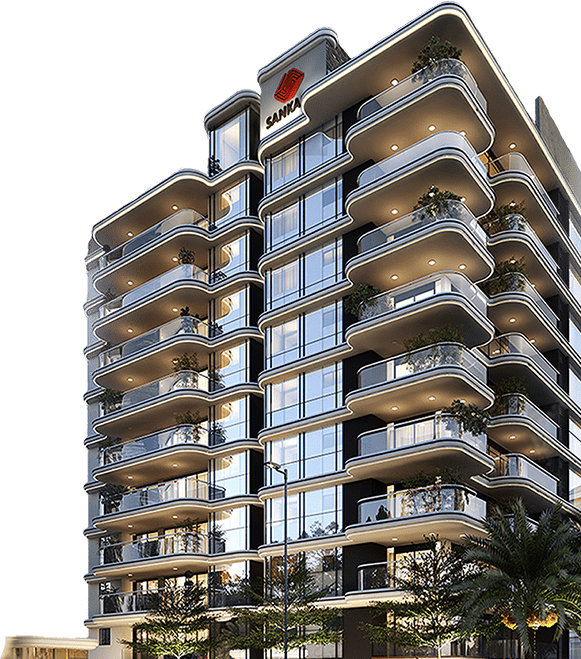 Mysore's Trusted Developer
Chairman & Managing Director
Mr. Jagadish Babu founded Sankalp 25 years ago with a vision to revolutionise the landscape of construction industry in the city of Mysore. He completed his B.Civil and M.E. (Structural Engineering) from UVCE Bangalore. Today his vision has translated to Sankalp becoming the #1 real estate developer in Mysore, With over 30 completed projects, Sankalp has become synonymous with Trust and Quality, Today, Mr. Jagdish is the Chairperson of CREDAI Karnataka.
Mr. Nikhil joined Sankalp in 2016 with a vision to further escalate the brand that Sankalp had built in 25 years. He completed his M.S. from the prestigious Columbia University and worked in New York for 2 years, his experience and learnings will play a major role in shaping the future of Sankalp.
Sankalp's first project in the Silicon Valley of India is the ideal choice for anyone looking for the perfect address in Bangalore. Spacious  2 and 3 BHK located in Devinagar inspired from Greek architecture with diverse amenities.
Located in Vijaynagar 4th Stage with proximity to all major hubs in town, Sankalp Temple Trees is the perfect choice if you are looking to live in harmony with nature with 75% open spaces for long your long strolls.
Our maiden offering from the Signature collection stands for the epitome of luxury, located in Vijaynagar 1st Stage, 3 BHK luxury apartments is the residence that you have always dreamt of.
Live like the royals in the city of royals. Sankalp Imperial House is a testament to luxury and royalty. Experience grandeur, extravagance and aesthetic architecture like never before. Luxury 3 BHK apartments can be your next royal address.
With only 8 exclusive 3 BHK apartment units planned in accordance with Vaastu, wake up to a home where you can get your day off to just such an invigorating start. Just the way you prefer your home to be. 
The most awarded real estate project in Mysore is your international address in the heritage city. Intelligently built 2 and  3  BHK flats right In the heart of the city with lush gardens with 3 storey Club house is a landmark in itself.
We were hunting for a 3BHK apartment for the past 4 months and I can gladly say that Sankalp Regis was the perfect match that we could find, matching our benefits and needs. Also, the Sankalp faculty have co-operated very kindly and have ensured that the documentation process is as smooth and verified as possible. I thank the entire Sankalp faculty in helping us through the procedure of finding a new home.
We have been living in a 2BHK at Sankalp Central Park Phase 1 since 5 years and have decided to move into a 3BHK at Phase 2 because we can't imagine going anywhere else. We love the apartment which is beautifully designed. The landscape is very pleasing and we love to take a stroll in the evenings. Now with the addition of second phase, which has provided more amenities such as play area and the skating arena, the kids enjoy being there. All I can say is that it is a warm and friendly community to live in.
"Organised, efficient – Delivers!" Sankalp and their team were efficient, helpful and very trustworthy. The help, advice and service we received from them has been absolutely unbelievable. The ambience of Sankalp Central Park inside is excellent and health club is super. Quality of construction, landscape and the environmental solutions that meet today's challenges. A massive thank you to everyone at Sankalp.
I started the process of acquiring a house in Sankalp barely 3-4 months back when I visited their site. It's been a wonderful experience how the whole exercise right upto possession of the house took place. The support team have really made it an exhilarating experience. I am now looking forward to my stay in this wonderful housing society which is definitely an international standard one.
Sankalp Central Park gives you an opportunity to experience a contemporary community situated in a great location. The feeling of being in a resort hits you as you step inside the community. I have lived here for over a year and love it. We have a great group here, who are ever so helpful. The neighbours are friendly and the office staff is fantastic. It is honestly the best place I have lived and I have no plans of moving.
Move a step closer to owning your dream home.
Fill in the form below.